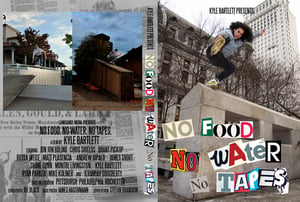 $

5.00
A Film by Kyle Bartlett,
Featuring sections on Jon Jon Bolino, Kriss Troyer, Chris Sheilds, Brant Pickup, Bryan Wiese, Matt Plasencia, Andrew DiPaolo, James Short, Shane Conn, Montre Livingston, Kyle Bartlett, Ryan Parker, Mike Koliner & Jeremiah Dougherty.
Also Featuring Mr Smalls Xtravaganza '08, BitterCold Showdown '09 & 3 different montages from Philadelphia to Pittsburgh to Rochester featuring rollerbladers such as Tim Adams, Stefan Brandow, Nick Micros, Colin Kelso, Ross Anthony, Mike Torres, Dan Barns, Kelley Lennon, Aj Pow, Sean Kelso, Jason Snow. Avichai Wechsler & many others.
If ordering Internationally please message me.